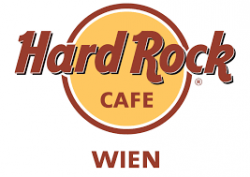 HIGH-QUALITY RESTAURANT IN VIENNA
Hard Rock Cafe Vienna
Vienna, Let's Rock!
For more than 40 years, the Hard Rock Cafe has embodied the spirits of music and high-quality American cuisine. Combining elements of both the classical and the modern, the Hard Rock Café in Vienna features indoor seating for 142 guests, two upscale bars, and a spacious ground floor and outdoor terrace that can accommodate up 174 guests. Hard Rock Cafe Vienna also boasts a live entertainment space complete with acoustic sessions highlighting Vienna's authentic local music scene.
Legendary Flavors & Classic
Our world-renowned chefs use only the freshest ingredients for their wonderful culinary creations. Enjoy a refreshing cocktail and a classic favorite like our Legendary® Burger, or one of many other burgers, scrumptious sandwiches, flavorful salads, side dishes, and desserts.
Party like a Rockstar 
Perfect choice for celebrations, our Rockstar Menus are available from €49.50. You can book directly online and guaranty your party.
Includes appetizer, main course, dessert and drinks